Have you heard of
Gogobot
yet? Gogobot is a social travel site that lets you connect with other people to get their advice on where to visit, what to eat, where to stay, and what to do when you travel.
Uhm, basically my new best friend.
If you've followed my blog at all, you probably already know that I am a CTP. Yes, a Compulsive Trip Planner. It's a serious condition. Well, since finding out about
Gogobot
, I've planned about 30 trips. I have a problem.
I've always wanted to visit the Pacific Northwest, so I planned a trip to Portland using the
Gogobot
website.
You could start out by going to the
Portland page
on Gogobot. It looks like this: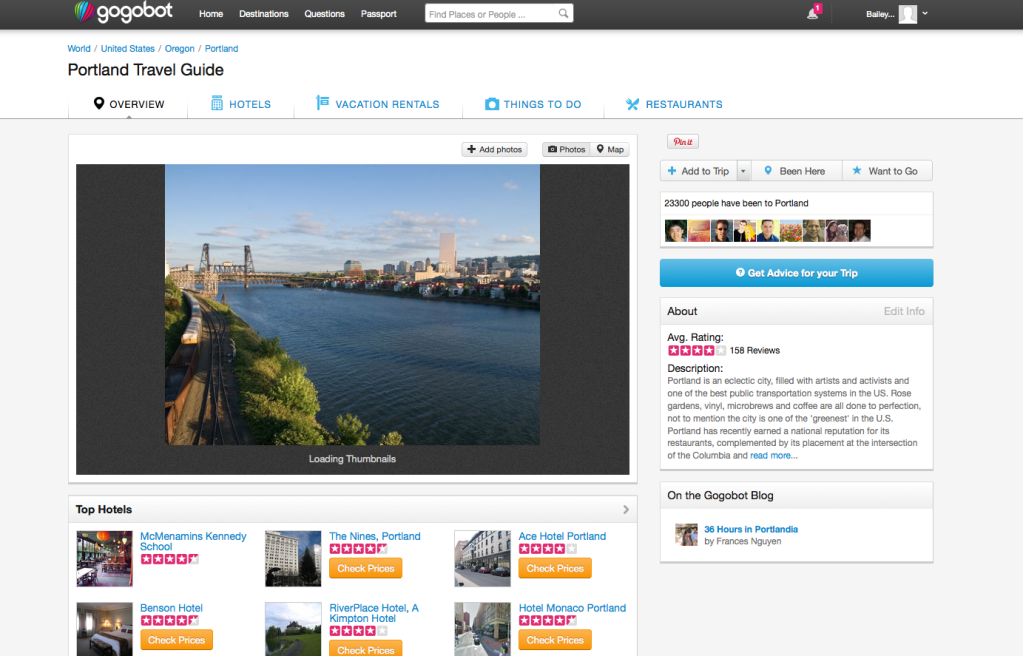 Gogobot's design is awesome. Very simple and user-friendly. Really easy to get started planning your trips.
Using Gogobot, I found the perfect place for me to stay! It's this awesome elementary school-converted-hotel! Neat, huh? Called
McMenamins Kennedy School
.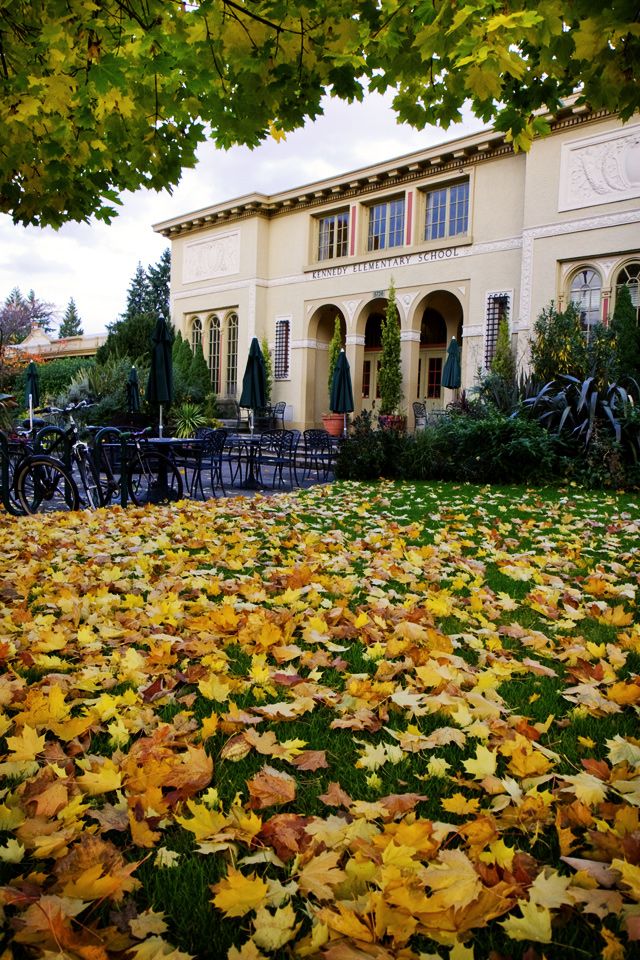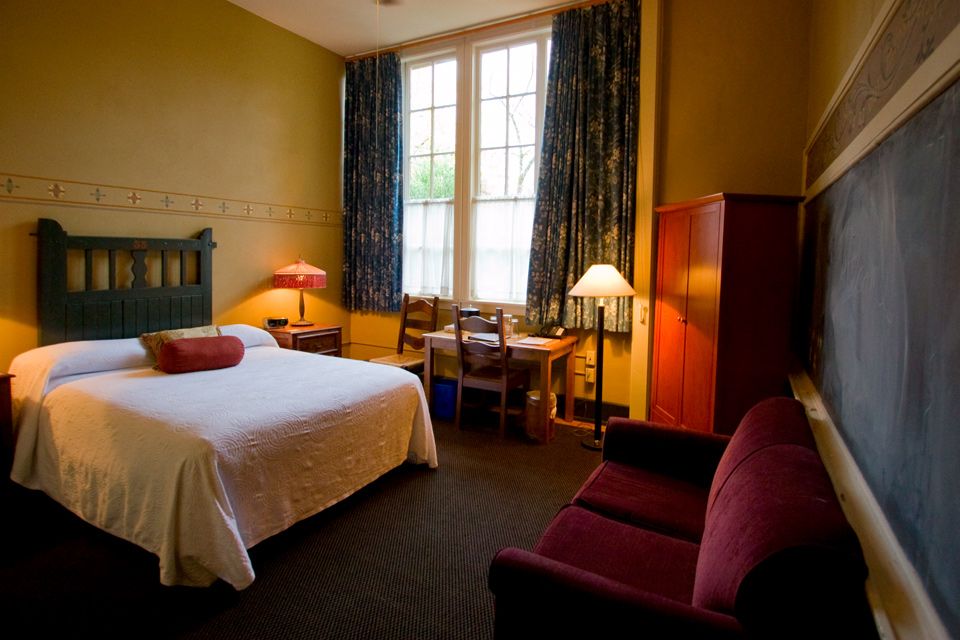 above photos via kennedy school
I
would
list a bunch of swanky eateries and Portland-y restaurants, but you can't go more Portland than eating at all the famous
food carts
! I would follow anyone's advice on eating at these places, and the people on Gogobot talking about this have a lot to say!
photo via andrew burdick photography
You all know I am an outdoorsy weirdo. Why else would I want to visit Portland?! ;) Of course, I couldn't miss out on seeing
Multnomah Falls
! Such beauty.
via sheldon branford
Gogobot
allows you to tap into the knowledge of your friends when planning a trip anywhere. You can find like-minded travelers and inspiration for your next vacation, creating easy-to-use wishlists you can return to again and again.
And when you are not in vacation mode or planning a trip, you can discover hidden gems in your own neighborhood for entertaining guests or a weekend staycation.
The best part? Every page on Gogobot is personalized. You can see reviews from your friends and people you are following at the top, which allows you to weed out the noise and fraudulent reviews that become a problem on other review sites. Check out
Gogobot
today!
This is a sponsored post written by me on behalf of
Gogobot
. The opinions and text are all mine.